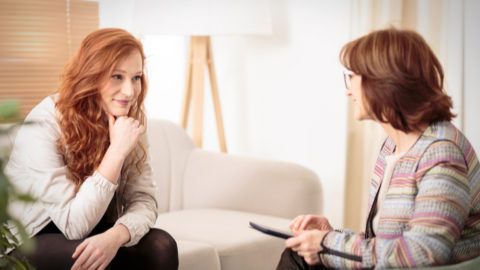 Replicating market performance is easier than outsmarting it. And that is what exchange traded funds or ETFs try to do. This category of funds is fast gaining the attention of investors in India especially the ones who find it difficult to analyse and pick stocks for their portfolio. The share of ETF schemes in the mutual fund industry's total assets has risen from 7.1% in June 2020 to 9.9% in June 2021, according to AMFI.
The trend is expected to continue in the future with growing awareness about the ETFs, their ability to better the performance of actively managed mutual funds, and their low costs.
What are ETFs?
ETFs are passive schemes that follow a systematic rule-based approach for investing and aim to track a specific index like the Sensex or the Nifty. These funds invest methodically in a basket of stocks that replicates the underlying index. Passive investing allows investors to diversify via a low-risk, low-cost and transparent way. These funds allow fresh investors with limited funds to invest, to take exposure in an index at a fraction of price. Exchange traded funds do not promise to outperform but aim to match the performance of the underlying index.
ETFs vs Mutual Funds
ETFs are similar to mutual funds in the way that they also invest in a basket of securities and both are regulated under the SEBI's mutual fund regulations of 1996. However, unlike mutual funds, ETFs trade daily on an exchange with live intraday prices. ETFs offer the diversification benefits of mutual funds and the liquidity and trading advantages of individual stocks. ETFs in India invest in equities, gold, fixed income instruments, and even thematic or sectoral based stocks. ETF shares can be bought and sold through brokerage houses, have continuous pricing and liquidity throughout the day.
What Makes ETFs Attractive?
ETFs are excellent simple investment options for investors who:
Have no time to analyse and study the markets and indices

Want to beat inflation and are looking for long-term returns via

SIP

or lumpsum investments.
The cost of these passive funds is much lower than the actively managed ones which try to beat the benchmark by carrying out multiple transactions frequently involving fees and other charges.
What is Making ETFs Popular in India?
ETFs were introduced in India in 2002 when the first passive fund was launched by Benchmark Asset Management Company (now Nippon India Mutual Fund). This category of funds has grown substantially with the total assets under the management of ETFs in India standing at Rs 3.16 lakh crores (at the end of May 2021), an increase of 13.8 times over the April 2016 level of Rs. 23,000 crores.
The growth has been driven by:
The decision of the Employees Provident Funds Organisation or EPFO to invest in equities only via the ETF route. The EPFO manages the PF and the PPF accounts Indians and its corpus is expected to continue growing.

The Indian government after divesting its stake in the Public-Sector Enterprises or PSUs via the EPF route is now also using it to raise funds via bonds.

Growing Awareness amongst investors about the benefits of passive investing over active investing.